We're catching up with a few of our speakers for a quick 5-minute chat. Listen in to a podcast or read the interview below for a sneak peek. Sessions are tailored to offer actionable information and strategies to maximize the use of data, analytics, and related technology to drive efficiency improvements, preventive and predictive maintenance programs, and staff safety.
---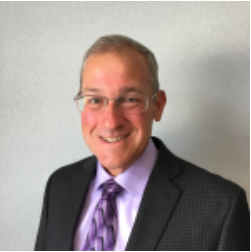 Jon Towslee
Director of Marketing and Business Development
ABB Inc.
Jon Towslee spoke with POWER Executive Editor Aaron Larson on December 6 in the following POWER Podcast extra.

---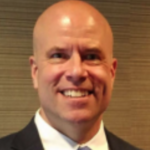 Stephen Zitney
Process Systems Engineering Research
National Energy Technology Laboratory
What one or two technology advancements from NETL have been most impactful in terms of power plant analytics and operational efficiency?
In collaboration with Pegasus Technologies, NeuCo, and now GE Power, NETL has impacted the digital power plant and operational efficiency through the advancement of a technology solution that uses sensors and artificial intelligence-based neural network software to reduce emissions from coal-fired power plants through efficiency and operational improvements.  The new integrated on-line optimization system was demonstrated at Dynegy Midwest Generation's Baldwin Energy Complex, a series of three 600-MW coal-fired units located in Baldwin, Illinois.  This project demonstrated that integrating the on-line optimization system with power plant operations increased the thermal efficiency and reliability of the plant, while achieving a corresponding reduction of airborne emissions such as NOx, CO2, and particulates.  Through 2016, over 60 companies had installed NeuCo software, achieving power plant efficiency gains of 1-2% and increasing reliability through predictive maintenance.  In 2016 GE Power acquired NeuCo to use its systems as a key part of the world's first "Digital Power Plant for Steam".  GE states that digital optimization brings over $200 billion of value to the industry.
With the growth of analytics across process industries, what non-power sectors offer the best approaches for the power sector to consider and why?
The oil and gas (O&G) industries offer some of the best approaches for the power sector to consider.  For more than 30 years, the O&G industries have implemented advanced process control (APC) and real-time optimization (RTO) technologies to maximize economic profits while satisfying operational constraints and safety and environmental regulations.  Over the past decade, other benefits captured across these process industries include: improved quality and speed of decision-making, greater asset utilization, condition-based monitoring and prognostication, enhanced operational-efficiency and improvements in preventive maintenance.
What technology or operational breakthrough do you hope we will be discussing five years from now?
Modular process intensification.  In December 2016, the U.S. Department of Energy announced the establishment of the 10th Manufacturing USA Institute, representing a significant step in the federal government's effort to double U.S. energy productivity by 2030.  The Rapid Advancement in Process Intensification Deployment (RAPID) Institute is focused on the development of breakthrough technologies to boost energy productivity and energy efficiency through modular process intensification in industries such as chemical processing and O&G.  RAPID seeks to leverage approaches to modular process intensification that combine multiple process steps such as mixing, reaction, and separation into single more complex and intensified processes.  Modular process intensification will be combined with advanced modeling, analytics, automation, and optimization technologies with the goal of improving productivity and efficiency, cutting operating costs, and reducing waste.
---
Additional POWER Podcasts are available at powermag.com/the-power-podcast
The POWER Podcasts provide listeners with insight into the latest news and technology that is poised to affect the power industry. POWER's Executive Editor Aaron Larson conducts interviews with leading industry experts and gets updates from insiders at power-related conferences and events held around the world.